+36 203 137 079
---
Keysight Nemo IoT Meter – an easy-to-use handheld NB-IoT and LTE-M network coverage verification tool
18.07.2018 07:37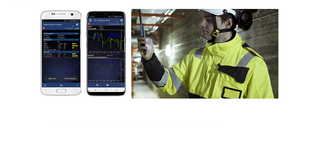 Nemo IoT Meter is an easy-to-use handheld measurement tool for verifying IoT service quality at customer premises. Nemo IoT Meter can be used in industrial environments to verify coverage and end-to-end connection quality for IoT device installations. Ideal for technicians installing IoT probes and sensors.
It runs on a regular Android-based smartphone and is connected through an NB-IoT or LTE-M dongle. With Nemo IoT Meter, you can easily check IoT network coverage and connection, check quality of services and create an intelligible report of the performed measurements. Log files are made available in Nemo File Format that allows easy post-processing with Nemo Analyze, Nemo WindCatcher, Nemo Xynergy, or third-party post-processing tools.
More information about Keysight Nemo IoT Meter can be found here: www.keysight.com/find/nemoiot.
Or you can watch a video:
---
---
H TEST Hungary Kft.
Fehérvári u. 75. fsz. 9.
H-9028 Győr
+36 203 137 079
+36 96 999 262
Hírlevél
Termékhírek, meghívók szakmai rendezvényekre, szemináriumokra és továbbképzésekre. Elektronikus úton, legfeljebb havi két alkalommal kerül kiküldésre.
© 2019, H TEST a.s. - Minden jog fenntartva
Létrehozott weboldalak eBRÁNA s.r.o. | Készült CMS WebArchitect | SEO a internetový marketing