+36 203 137 079
---
Aktuális promóciók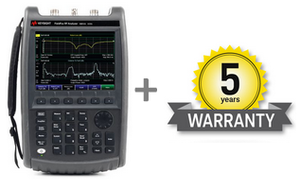 Keysight FieldFox handheld spectrum analyzers now with 25% discount
If you purchase, between September 17th and December 31st 2018, any of Keysight FieldFox handheld spectrum analyzers N9913A, N9914A, N9915A, N9923A, N9935A WITH 5 year extended warranty, you will recieve 25% discount on the FieldFox, any software options (010, 112, 210, 211, 212, 215, 305, 308, 320, 209, 220, 233, 235, 236, 238, 312, 350, 351, 355, 356, 208, 302, 310, 330, 030, 307, 309) and the 5 year warranty!
Conditions
- Base units with or without license options will be accepted as valid configurations for this offer
- Any options purchased after the original sale will not benefit from the 25% discount
- Hardware accessories (cal kits, cables, adapters, power sensors, etc.) are not included
- Valid from September 17th until 31st December 2018
- Not combinable with other Keysight offers / promotions
- No additional education rebates will be paid
- New models, not Premium Used (RSD)
In case of questions please contact us on .
---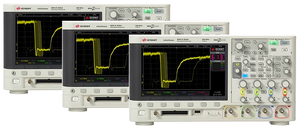 Special offer for educational institutions: 33% discount on purchase of 3 pieces from one of the selected Keysight devices.
Educational institutions (secondary schools, universities and organizations belonging to the national Academy of Sciences) now have the possibility to equip their classrooms and laboratories with modern measuring instruments without having to make unnecessary compromises on their parameters and quality.
If you purchase at least 3 pieces from one of the selected Keysight Technologies devices in the period from September 1, 2018 to March 31, 2019, you will get a 33% discount (from the list price excl. VAT).
Eligible products:
Oscilloscopes – InfiniiVision 1000X-Series / InfiniiVision 2000X-Series
Digital multimeters – 34450A / 34460A / 34461A / 34465A
Function/arbitrary generators – 33210A / 335xxB
DC power supplies – E36311 / E36312 / E36313 / E3630A / E3631A / E3632A / E3633A / E3634A
Validity: 1.9.2018 – 31.3.2019
Promo code: 6.033
Cannot be combined with other promotions.
In case of any questions, please contact us on .
---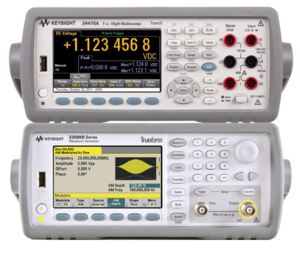 FREE memory upgrade with purchase of selected Keysight´s digital multimeters and function/arbitrary generators
If you purchase a NEW digital multimeter Keysight 34465A / 34470A or a function/arbitrary generator 33511B / 33512B / 33521B / 33522B / 33611A / 33612A / 33621A / 33622A between September 1st 2018 and March 31st 2019, you will recieve memory upgrade for FREE (DMM memory boost of up to 2 mil. readings / 64 Mpoints arb trace memory for generators) and also 3-months free trial licence for Keysight BenchVue software.
How it works?
After recieving ordered instrument you will register it (www.keysight.com/find/benchmemorypromoclaim) and within two weeks you will recieve license details for self-installation of upgrade.
Closer information HERE.
Promo code: 6.028
Valid for instruments purchased in period: 1.9.2018 – 31.3.2019
Registrations has to be done until: 30.6.2019
Promotional offer cannot be combined with other promotions. Keysight Technologies reserves the right to modify or discontinue this offer during the promotional period.
---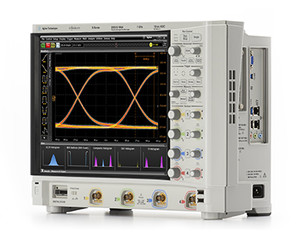 Keysight Infiniium S-Series oscilloscopes promotion
Purchase any new Infiniium S-Series oscilloscope and select ONE of three FREE offers:
Offer #1: Get a 350 MHz InfiniiVision oscilloscope (DSOX3034T) for free
Offer #2: Get the new Infiniium Protocol Decode Software Bundle (supports 32 protocols) for

free. This is a 12-month fixed license N8888A-1FL.

Offer #3: Get 400 Mpts/channel memory for free (DSOS000-400)
Promotion valid: August 1st to December 31st 2018
Promo code: 6.029
Closer information HERE.
Promotional flyer for download HERE.
---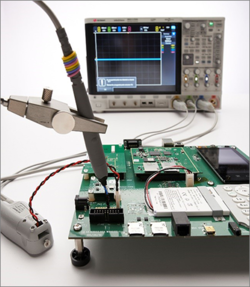 Pick Your Probe for Free - promotion extended until 30.11.2018!
The InfiniiVision X-Series oscilloscopes are designed to get your job done simpler and quicker. The industry's best update rate helps you see problems faster, a responsive and intuitive GUI makes operation simpler, and our extensive suite of applications helps you solve any problem with ease. Now you can get one of Keysight's unique probing solutions completely free!
For a limited time, with the purchase of a new 3000T, 4000X or 6000X X-Series oscilloscope AND a qualifying application bundle (DSOXT3APPBNDL, DSOX4APPBNDL or DSOX6APPBNDL) you can choose ONE of the following probes for FREE:

N2796A - general-purpose single-ended active probe with 2 GHz of bandwidth
N2818A - general-purpose differential active probe with 200 MHz of bandwidth
N2820A – 2-channel AC/DC current probe
N7020A - 2 GHz power rail probe
Promotion period: 1.3.2018 - 30.11.2018
Promo code: 6.025
Other conditions:
The qualifying oscilloscope, application bundle, and probe must be on the same purchase order.
Promotion cannot be combined with other Keysight promotions.
Keysight Technologies reserves the right to modify or discontinue this offer during the promotional period.
Closer information HERE.
---
---
H TEST Hungary Kft.
Fehérvári u. 75. fsz. 9.
H-9028 Győr
+36 203 137 079
+36 96 999 262
Hírlevél
Termékhírek, meghívók szakmai rendezvényekre, szemináriumokra és továbbképzésekre. Elektronikus úton, legfeljebb havi két alkalommal kerül kiküldésre.
© 2018, H TEST a.s. - Minden jog fenntartva
Létrehozott weboldalak eBRÁNA s.r.o. | Készült CMS WebArchitect | SEO a internetový marketing